Besides investing in a solar installation it is always very interesting to see how to get the voltage stable at your location. If the power factor is of than consumption can get really high. With our voltage stabilizers we can save on your energy. This can vary from 5% up to 15% of saving on your energy bill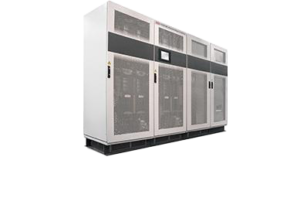 Unlike an automatic voltage regulator (AVR), the automatic voltage controller (AVC) Provides a faster, more accurate overvoltage and undervoltage correction within 20 milliseconds as well as continuous voltage regulation and load voltage compensation.
PCS100 AVC-20 In the range from 200Amps till 3000Amps
Advantages
Increase your operational reliability
Achieve consistent processes
Increase the lifetime of your equipment
Experience fewer equipment malfunctions
Improve the quality of your products and services
Reduce your usage of expensive critical back-up systems
Reduce your costs
Optimize your energy usage
Improve motor efficiency
Better use of your resources
Increase your usage of cheaper utility power
Example calculation:
1000A transformer connection
Power factor 0.75
Power consumption per year 500.000kWh.
Energy price 0.78GHC /kWh
With a power factor of 0.75 the saving with an AVC will be around 10-15%. Your electricity provider will give penalty when power factor is below 0.92.
Penalty per month ± 5.000GHC, per year 60.000GHC
500.000 will be reduced to around 450.000kWh (based on 10% saving)
50.000kWh saving per year is 39.000GHC
+ 60.000GHC (penalty) makes 99.000GHC
Investment of 1000A AVC is ± 530.000GHC / 99.000GHC is 5.3 year return of investment.
This return does not take in consideration the saving of equipment and saving on downtime of processes in your factory.